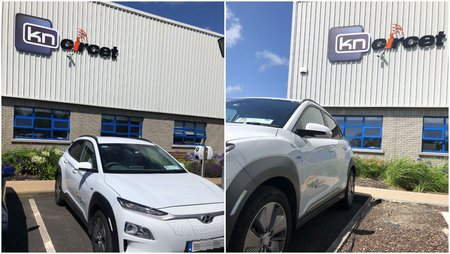 Circet Ireland & UK have in excess of 1,500 vehicles in our fleet. We are always looking to the future and new ways to provide vehicles and systems that push the boundaries in fuel efficiency, safety, reduced costs along with improvements for the environment. After much research we have taken the step to introduce electric vehicles to our fleet in Ireland.
The vehicle chosen was the Hyundai Kona which currently offers a best in class range of up to 450 kms on a single charge.
Our Electric Fleet has grown quickly from 5 vehicles in May 2019 initially to 28 vehicles currently, with 10 charging points in place across our Dublin depots.
We will be continuing our research in this field and expect to increase the number of electric vehicles in our fleet in the coming months.