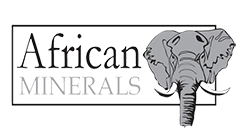 Successful completion of a 230km microwave 200Mb voice and data link between Tonkolilli Sierra Leone on the West Coast of Africa and Freetown, the capital of Sierra Leone installing Ceragon. Full surveys performed including Line of Sight and fleet mapping for the radio network to ensure user coverage, performance criteria agreed with AML followed by full design, plan, supply, install, commission and integrate the 1+1 200mb microwave network to include PDU's, Motorola Trbo Digital Radio, Network Management System, Power Supply, Battery backup and full integration with AML internal LAN and VSAT connections.
All equipment co-located on Comium existing structures with additional sites built to provide figure of eight ring architecture for diversity. Circet constructed 4 towers within AML sites for the receiving end of the links.
All works performed directly by Circet utilising Circet ex-pat engineers with local skilled labour recruited and trained and up-skilled in the technology and methods deployed.