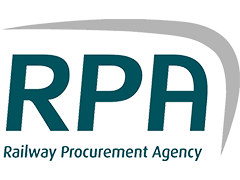 Luas Broombridge is the next phase of Dublin's integrated light rail network. The scheme will serve a 5.6km long corridor from the Luas Green Line at its current terminus (St. Stephen's Green West) to the Iarnród Éireann Broombridge Station on the Maynooth railway line. The selected route for the scheme will serve a number of key destinations within Dublin city centre and beyond. By achieving greater access into the city centre area, the proposed scheme will offer increased accessibility to places of employment, education, and retail centres as well as cultural and historic quarters. The scheme is a key element in the development of a fully integrated public transport network which aims to increase accessibility, ensure sustainability, expand capacity, increase use and enhance the quality of public transport.
Circet secured 2 major contracts as part of the enabling works for the main track build.
Cellar Works
Filling of known cellars and the investigation and filling of unknown cellars.
Works were highly specialised and spread across multiple workfronts in a busy city environment
Heritage Works
Storage and full reinstatement of a range of heritage items in and around the areas designated for the proposed route construction and areas affected by the enabling works.
Some of the heritage Items Include:
The Molly Malone Statue
The Thomas Moore Statue and Ulysses Plaque
The Fr Theobald Matthew Statue
The Steine Sculpture
The Lady Grattan Memorial